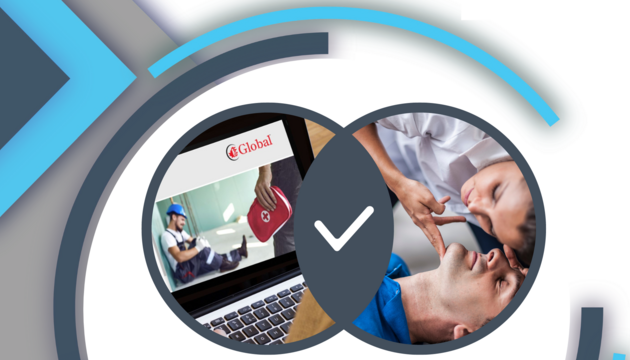 Blended Standard / Intermediate First Aid CPR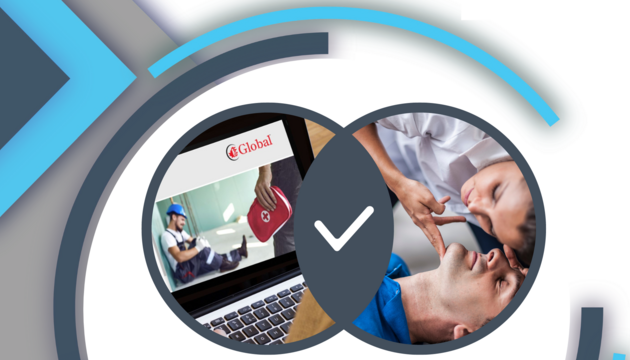 Description
This program consists of 6 hours of online training followed by 6.75 hours of in-class skill training. The program covers the essential modules required for first aid certification, while providing a unique first aid training concept that utilizes less theory and workbooks, and more scenarios and practical applications.
With the theory portion of the course previously completed online, the in-class portion of the course is approximately half the time of the traditional course format.
The in-class portion of the course is delivered by an Instructor and focuses on practical skills.The practical modules are unique in that participants respond to several mock-ups using live 'casualties'. No other first aid course has been presented with such enthusiasm and motivation among participants!
The learner is required to complete the practical portion of the training within 90 days of successfully completing the online portion. It is recommended that the learner reviews the material if they attend the in-class training after 14 days of completing the online training.
This course meets the requirements of CSA Z1210-17.
THE CPR LEVEL C CAN BE ADDED TO ANY FIRST AID CLASS AT NO CHARGE (PLEASE LET THE INSTRUCTOR KNOW AT THE BEGINNING OF CLASS), OR YOU CAN UPGRADE TO CPR LEVEL C WITHIN 90 DAYS OF COMPLETING FIRST AID FOR AN ADDITIONAL $35.00 - PLEASE CALL 403-934-5046 TO REQUEST
PRE-REQS: None
CANCELLATION POLICY: No shows will be Charged the full course fee. Full Course fee will be charged unless cancelled 5 business days prior to course. Certification of training will not be released until payment for the course has been submitted.
RESCHEDULING POLICY: Training will be rescheduled to another available class and must be taken place within 6 months. If the training has not taken place within 6 months of the original start date Global Training Centre will consider the class cancelled by you and all deposits, fees and remaining balance will be forfeited.
Looking to hold the course at your location? Send Us a Request
Course Details
Length:
6 hours and 45 minutes