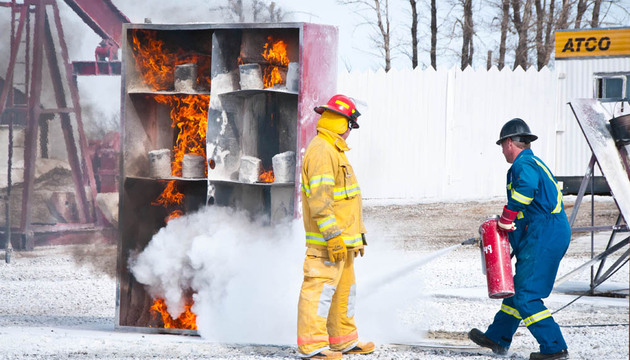 Industrial Fire I - Exercise 2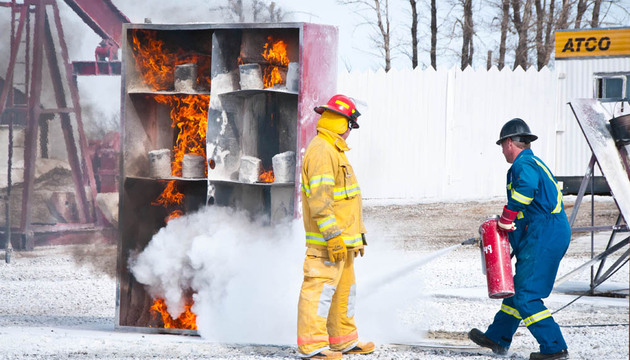 Description
This half-day program was developed to offer general knowledge in the use, care and maintenance of a 30 lb. fire extinguisher. The program includes classroom theory as well as practical training on Global's Fire Field. The course's theoretic and practical content can be increased at any time to meet corporate specifics. Course costs naturally reflect increases.
Exercise 2
Successfully extinguish three fires individually using a 30 lb. dry chemical extinguisher.
Successfully extinguish two fires as a team member using 30 lb. fire extinguishers.
Successfully extinguish a minimum 225 sq. ft. flammable liquid in-depth, or equivalent, pressured gas fire with a 350 lb. , 150l b., or 160lb sodium wheeled unit.
PRE-REQS: None
PPE REQUIRED TO ATTEND THIS CLASS: Fire-retardant coveralls, steel-toed boots, hard hat, gloves, safety glasses, hearing protection, outer-wear (suitable to weather conditions)
Looking to hold the course at your location? Send Us a Request