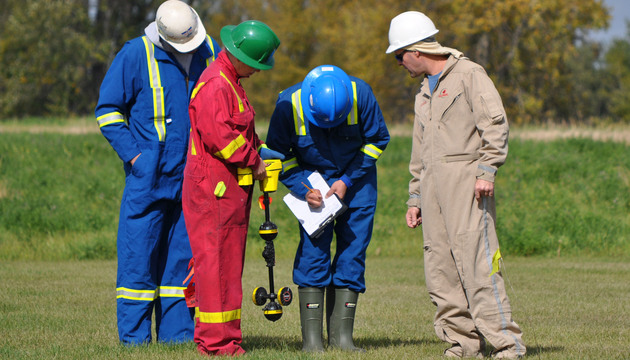 Basic Line Locating - Tech I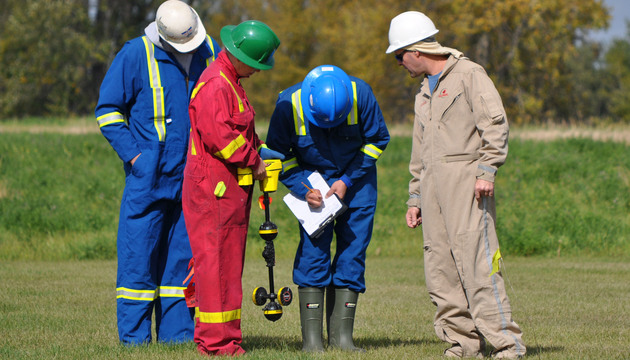 Description
This one-day program covers the basic principles involved in locating underground facilities. The overview includes problems workers encounter with electromagnetic locating equipment and how to solve them. The program consists of both classroom theory and hands-on practical training.
***PLEASE PURCHASE LUNCH - IF YOU DO NOT THEN BRING YOUR OWN AS YOU WILL NOT BE ABLE TO LEAVE SITE FOR LUNCH***
PRE-REQS: None
PPE REQUIRED TO ATTEND THIS CLASS: Coveralls, steel-toed boots, gloves, safety glasses, hard hat, outerwear (suited to weather conditions, ex. snow, rain), transmitter and receiver equipment (we will supply if you don't have your own).
CANCELLATION POLICY: No shows will be Charged the full course fee. Full Course fee will be charged unless cancelled 5 business days prior to course. Certification of training will not be released until payment for the course has been submitted.
RESCHEDULING POLICY: Training will be rescheduled to another available class and must be taken place within 6 months. If the training has not taken place within 6 months of the original start date Global Training Centre will consider the class cancelled by you and all deposits, fees and remaining balance will be forfeited.
Looking to hold the course at your location? Send Us a Request