{{ notice }}
{{ warning }}
Corporate & Customizable Training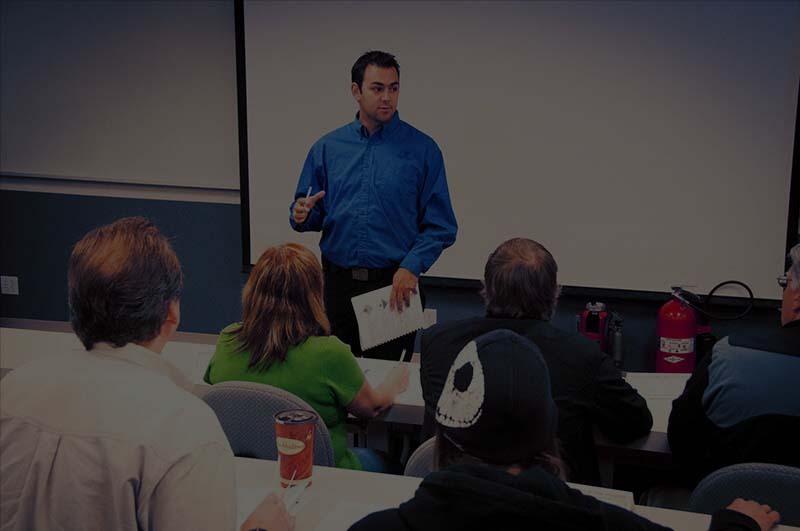 Customized Solutions
Global Training Centre is recognized in the industry as not only being able to provide the best training programs, but also has the ability to customize and tailor the programs for clients.
Working with our development team most of the courses listed in our course catalog can be customized to include your company specific procedures, examples and competency requirements.
Additionally, the programs can be customized to account for corporate culture and alignment with business goals and objectives.
Customization also allows companies to apply their company look and feel to the program with branding and pictures.
Get In Touch Today!
Corporate Solutions
​Add and or Edit user accounts for your trainees
View your user accounts, their history and progress
Have access to and be able to print training certificates making compliance easier
View reports on your users as a group
You will receive personal, professional, friendly and knowledgeable support
Purchase in bulk or per course online & receive discounts for bulk purchases
All employees receive the same high standard of training
Global Mobile Training Centre
The Global Mobile Training Centre is a state of the art mobile classroom on Wheels.
It includes our practical bays to provide training on your site to allow you to save time and money.
Contact Us!
Global Mobile Training Features
State of the art classroom technology (smart boards, video feedback to monitors during live evolutions, live training aids).
Client specific or Open Modular training programs based on the success of the industry renowned Safety 2000 program.
Unique simulators that can be modified, providing different scenarios that more closely replicate your specific site needs; Fire Fighting, Confined Space, Fall Protection, Respiratory Protection, Gas Testing and more!
Enhance our existing partnership with our clients by providing increased flexibility in their training needs.
Save your company money by saving time, wages and travel costs by delivering on-site training.
Need to train your team?
To become a Corporate Training Manager you simply need to click the button below to create your free account. Once complete, you you can purchase and distribute training, invite your learners and view your user information and certification..
Sign Up Today!